One's mind, once stretched, never regains its original dimensions.
Give a trip-of-a-lifetime. Give limitless possibilities.
Welcome To Dreams Take Flight | Ottawa!
One day each year, Dreams Take Flight Ottawa takes a large group of children from the National Capital Region and nearby communities on a fun-filled one day adventure to the Magic Kingdom at Disney World in Orlando, Florida.  
An aircraft is donated by Air Canada and crewed by Air Canada employees who volunteer their services.  A Volunteer Corps works throughout the year to raise funds for aircraft fuel, park admission and other costs, and to organize the logistics of this busy day. 
Flights, park admission, food, souvenir allowance, clothing and more are provided at no cost to the family.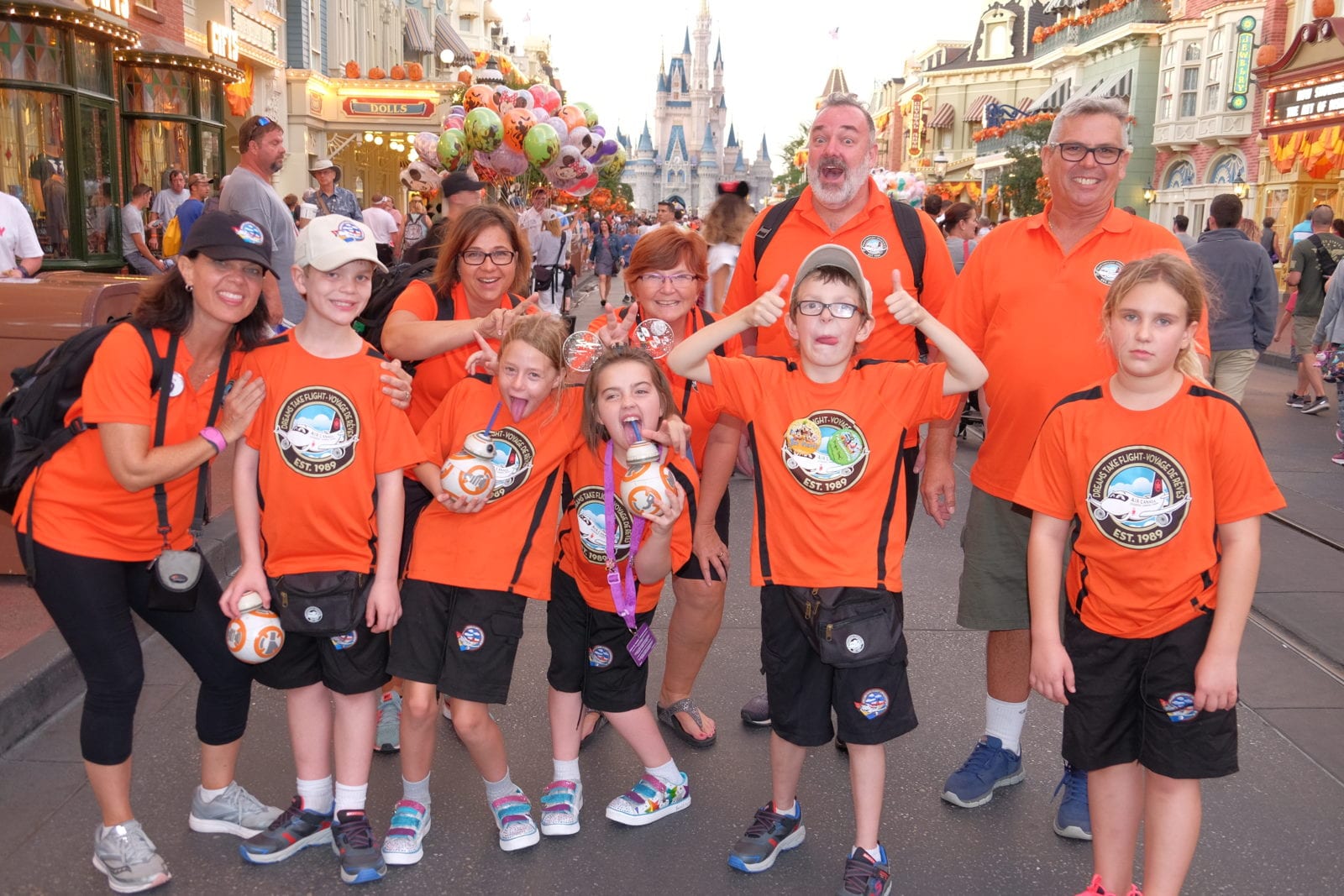 Dreams Take Flight stretches children's minds. As poet Oliver Wendell Holmes wrote, "One's mind, once stretched by a new idea, never regains its original dimensions."
In 1989, several Air Canada employees in Toronto planned a trip-of-a-lifetime. They flew 70 special needs children on a DC-9 aircraft to Walt Disney World in Florida.
By 1997, the Dreams Take Flight charity had expanded across Canada.
For a very long and exciting day, deserving children live an adventure in a world-renowned theme park in California or Florida. All expenses paid—thanks to sponsors and volunteers.
When they land back home, their minds are stretched to new dimensions. They see new possibilities.